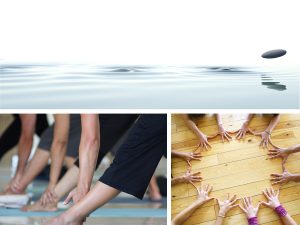 " Janet is a great instructor!  Her energy and positive
   attitude are contagious."                             ~Sharon L.
 Classes are Year-Round
Mahtomedi Community Ed — District Center, 1520 Mahtomedi Ave, Mahtomedi MN
Mixed-Level Class:  Tuesdays 7:40-8:40 pm
Level 2 Class:  Tuesdays 6:00-7:30
Register at www.mahtomedicomed.com
 Pollution Control Agency, St. Paul
Lunchtime classes on Mondays and Thursdays
Contact aneka.swanson@state.mn.us to register
Human Services, Anderson Building, St. Paul
Mondays 4:45 pm – 5:45 pm
Thursdays 12:35-1:30 pm
Contact carla.krueger@state.mn.us to register
Private Classes at your location
Contact Janet for more information. Group rates available.
"Janet makes this course!  Her whole approach of easing
one into yoga — gentle yet thorough.  I'll be taking more
classes from her"            ~Jeff O.